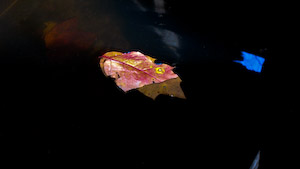 Today was a fun day! Other than the fact I had to fly from Ottawa to Minneapolis on a Sunday so I could be there for work bright and early on Monday, it was a good day. As a part of a photography seminar, today I went with some friends from work on a photo expedition of a Quebec farm in Fall. It was beautiful and very relaxing! In addition to practicing my eye for composition, it provided me with a unique opportunity. I was able to pit my 2007 Canon PowerShot SD800IS point and shoot against my circa 1996 Canon Elan IIe 35mm SLR. Nearly every time I took a photo with the SLR, I took the same shot (or as close as I could to it) with the point and shoot. How do the two cameras compare? We shall find out in a few days!
While we wait for the film to be developed and to be scanned in, take a look at our the Gallery of the Quebec farm in Fall. Normally I filter my galleries down to just the best pictures. But since in a later post we're going to compare the Canon PowerShot SD800IS against the Canon Elan IIe, I'm including all of them -- the good and the bad. That way the comparison will be fair when we post the SLR's pictures.
Comparisons of point and shoots and SLRs aside, I really did have a good time there. I don't think I've ever taken 3.5 hours to just go out and shoot pictures. It was great to crawl over fences, stomp through mud, and to have various plants stick to you without the fear that you should be hurrying on to the next sight on your vacation.
Maybe I'll make these photo expeditions a semi-regular occurrence. There are always too many projects to do -- it made a nice break :-)